The successful pursuit of happiness is always indirect. You can't get there by trying to be happy. If this is not obvious, try right now to be happy. When that doesn't work, try harder.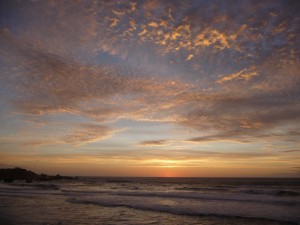 The literature on how to be happy has exploded in recent years. Some of the guidance you find in all the books and articles is sound, some questionable. Anyone reading the happiness literature should be skeptical: if it were easy to find happiness by reading a book, everybody would have done it by now.
We all get to be happy by aligning ourselves with whatever matters most in our lives, in the current moment and over the longer term. That means being with the people and doing the activities we care about. When we are connected to and in harmony with what or whom we value, the feeling that emerges is happiness. At least for the moment.
Over a longer time period, happiness works the same way. Do what is meaningful and choose the company of people you like again and again. Pursue goals that speak to your heart and meet the needs of your life. As you accomplish what you set out to do, the emotion that emerges is a satisfying one.
Just don't pursue the emotion of happiness directly. You can't get there from here.