I've just returned from Africa. A week in the Serengeti and Ngorongoro area viewing magnificent animals in their home environment. Emotional response to different animals differed considerably. The ones that evoke the strongest feeling are the ones whose qualities seem most human.
Spotted cats–leopards and cheetahs–are exquisite animals to look at. But they don't inspire the empathy that elephants do. It may sound crazy, but elephants  feel more like people.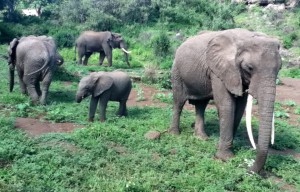 They seem thoughtful. Their families feel a little like our families. The gap between humans and elephants feels less because of an indescribable sense of shared being that is not there with other animals. Several people  in our safari group said that they could watch elephants all day. Something about them feels more human than other animals such as wildebeests.
Giraffes evoke personal feelings because of the grace with which they move and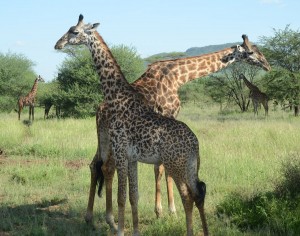 their expressive faces. Though they lack the intelligence of elephants, the appearance of their faces leaps across the boundary that separates us. I was smitten with giraffes because of an emotional connection that burst into my feelings. More than being lovely and ungainly tall, giraffes touched a chord of elemental Oneness that felt like personal affection. By contrast gazelles, of  which there were many, were just as beautiful but not as emotionally endearing.
The central idea of The Seventh System is that the feeling of connection, Oneness, is at the core of the human emotional system and is the source of all our feelings. It was clear in Africa that such a feeling is possible even with other species, and the stronger that connection the more feeling we have for them.